den 24 mars 2019, kl. 12.00, ABF Stockholm, Sveavägen 41, Sandlersalen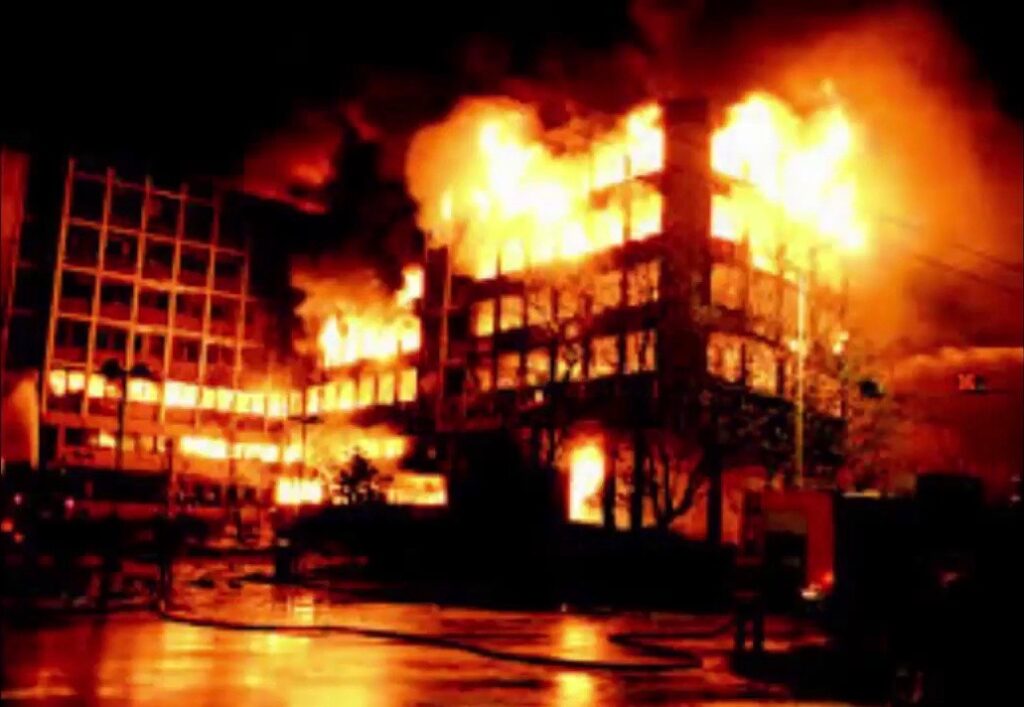 photo: web archive
Välkomna till föredrag som ger oss en närmare bild av händelserna på Balkan 1999, samt dess långsiktiga hälso- och miljöförstörelser
NATO bombningen började den 24 mars 1999 kl. 19.45 av Förenta Republiken Jugoslavien (Serbien och Montenegro). Bombningarna pågick i 78 dagar, till den 10 juni. Den materiella förstörelsen var enorm medan tusentals civila dödades och skadades.
20 år efter, fortsätter Serbien och Montenegro leva med stora långsiktiga hälsoskador, inte minst miljöförstörelse som är resultatet av NATO:s användande av ammunition av utarmat uran.
Historiskt perspektiv presenteras av
PhD Slobodan Jankovic, Head – Centre for Neighbourly and Mediterranean countries, Research Fellow, Institute of International Politics and Economics
Hälsö- och miljöpåverkan presenteras av
PhD Srdjan Aleksic– Lawyer, owner of Aleksic Law Office
Under programet visas två dokumentärfilmer
Бомбы которые взорвали мир/The bombs that blew up peace2017 documentary, Ukraine, 41′
Uranium 238 Moja priča/Uranium 238 My Story, 2018, documentary, Serbia, 21′ – båda textade på engelska.
Föredraget är på engelska med möjlighet till översättning till serbiska och svenska.
FRI ENTRÉ med biljettbokning via mail:
info@srpstvo.com
(ange namn och antal platser)
Arrangör Foundation Empress i samarbete med ABF Stockholm
med stöd av: Serbernas Ruksförbund i Sverige, Montenegro vänskapsförening, Serbisk ortodoxa kyrkan i Stockholm, Serbiska ambassaden i Sverige